Join us for the NCLUSD Annual Back to School Festival on Saturday, July 31 at the McConnell Center, 1348 Patchett Drive Time: 8:30 am – 12:00 pm Come visit school and community booths for information on the 2021-2022 school year and services available to Newman residents. Raffle Prizes, Free Food, Music, Games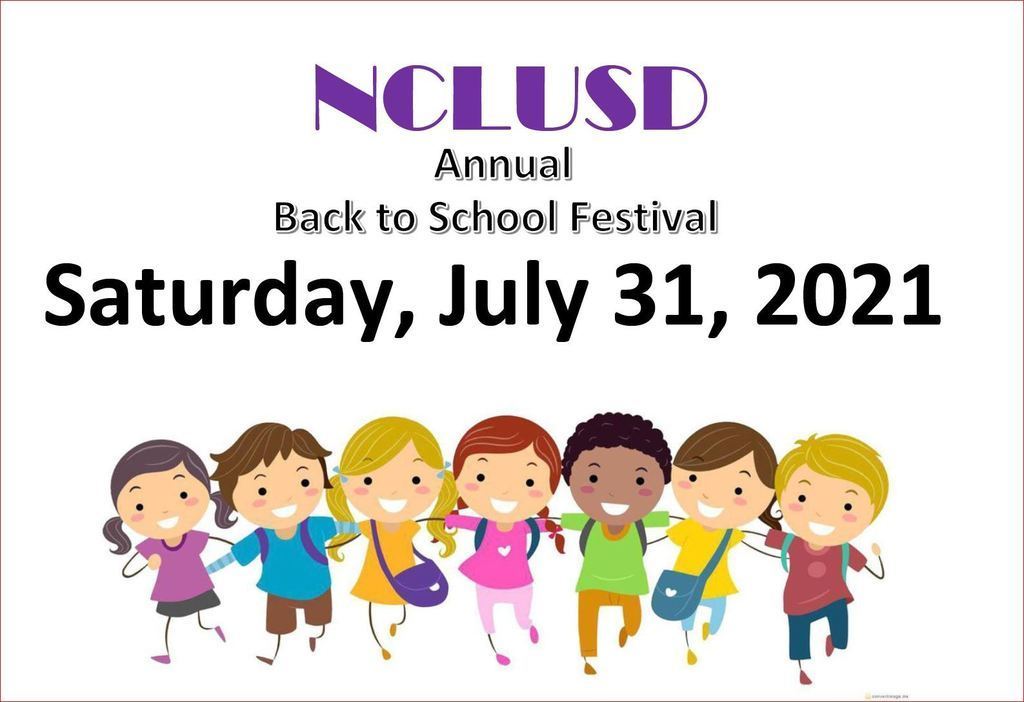 Reminder that Spring Break begins tomorrow, April 2nd. No school through April 9th. See everyone back on Monday, April 12th!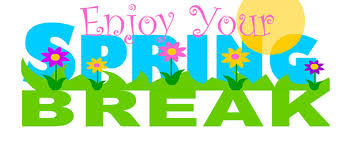 Spring Break Meal Kits will be distributed today, Wednesday, March 31 from 11:00am-12:00pm. 1 Kit per Child, no pre-registration necessary; first come, first served. Meal Kits can be picked up at Von Renner, Hunt, Barrington & Yolo. USDA Boxes will also be distributed Wednesday, March 31st.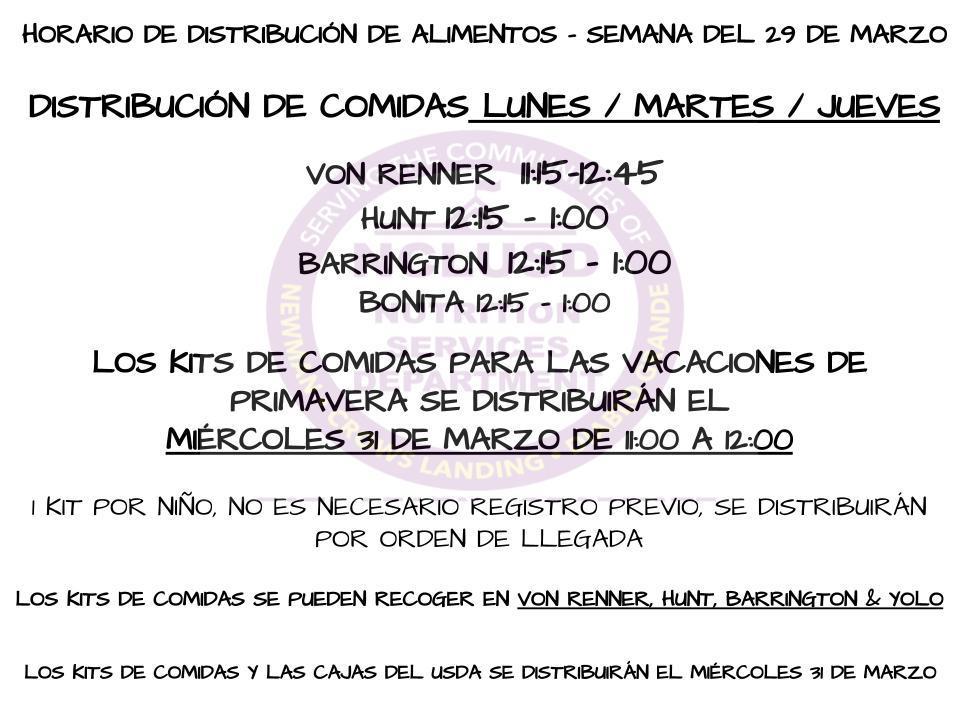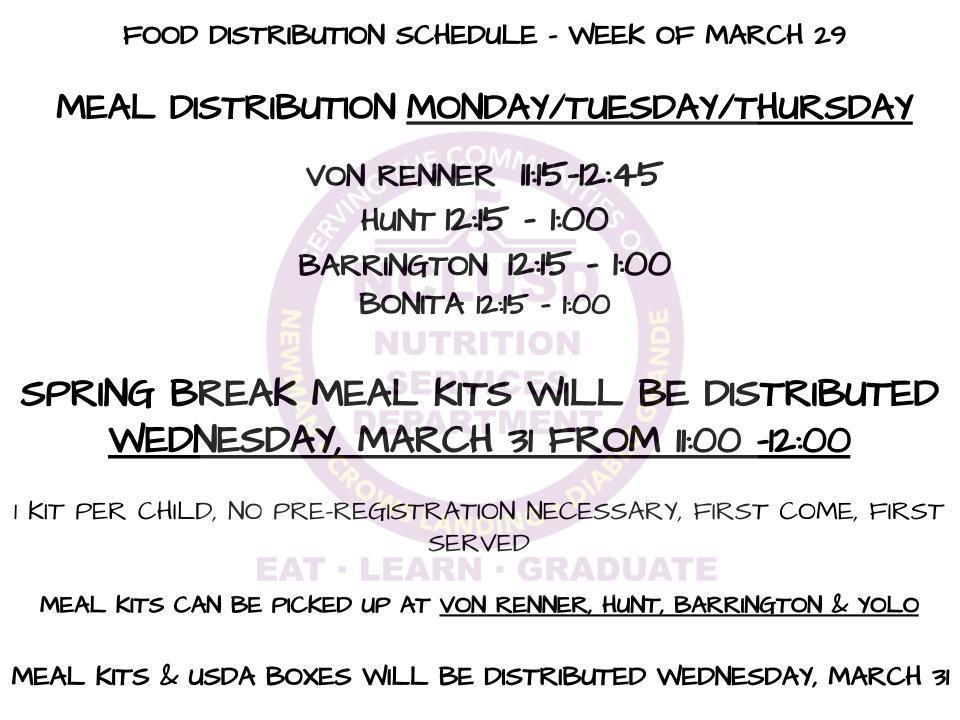 New Meal Distribution Schedule Beginning March 15, 2021 for all schools.

Reminder, no school Thursday 2/11, Friday 2/12, or Monday 2/15. Have a restful 5-day weekend!

Meals are available for curbside pickup Mondays, Wednesdays and Fridays from 11 am - 12 pm at Hunt, Barrington, Von Renner and Yolo; Lunch Menu for January 13-22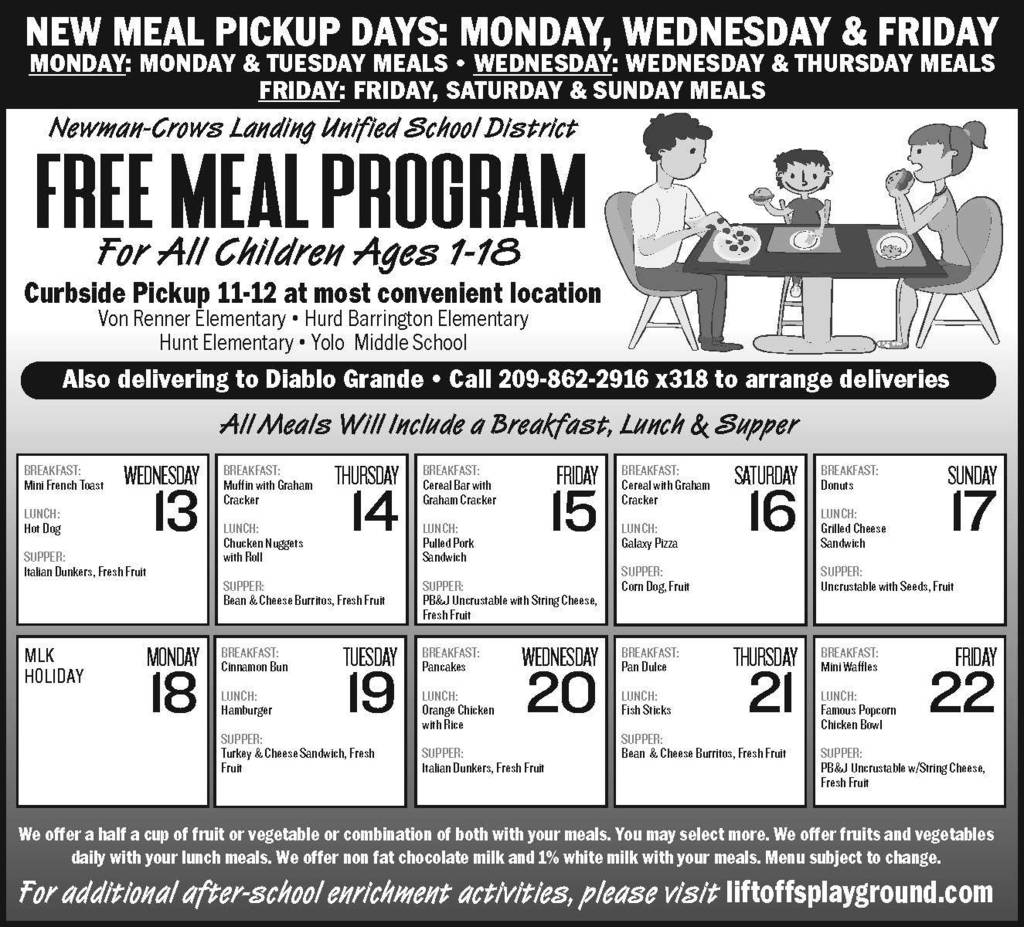 Beginning January 6, meals will be available for curbside pickup Mondays, Wednesdays and Fridays from 11 am - 12 pm at Hunt, Bonita, Barrington, Von Renner and Yolo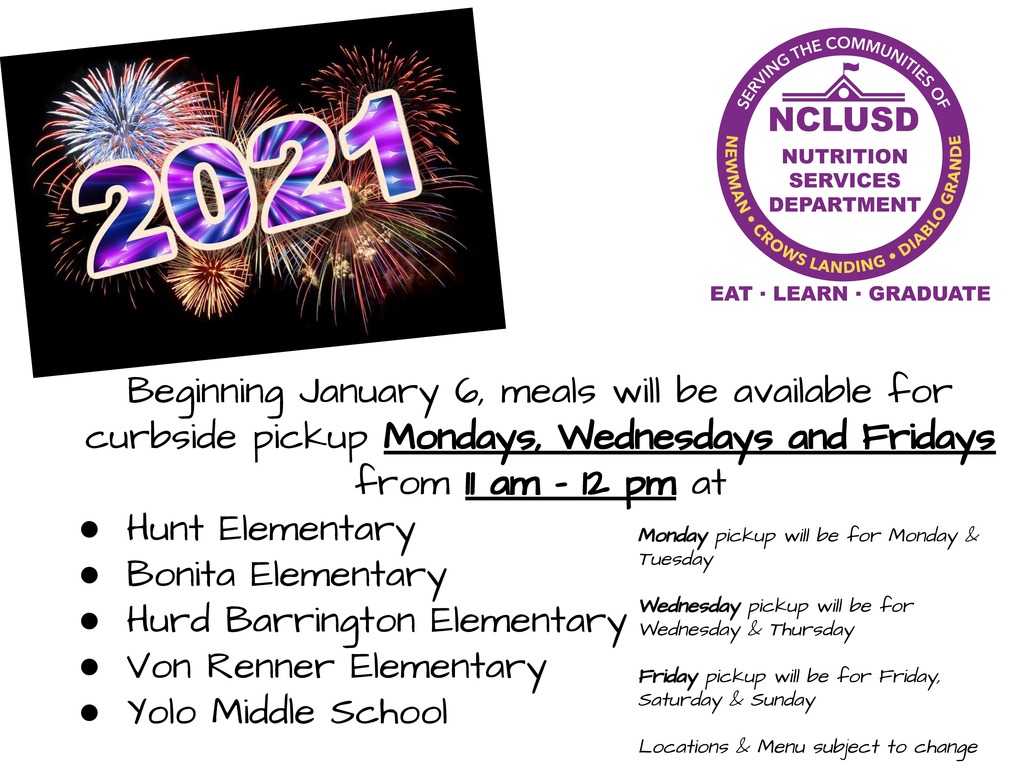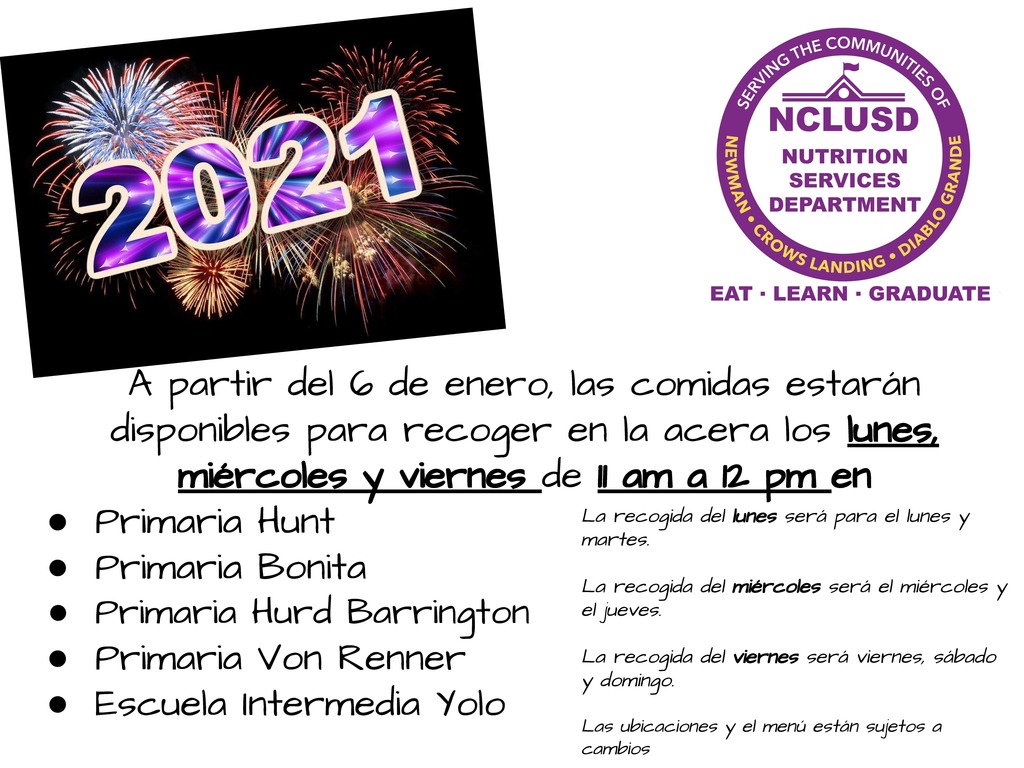 NCLUSD will transition all instruction to distance learning when we return from winter break January 6, 2021 through the third quarter of the school year ending March 12, 2021.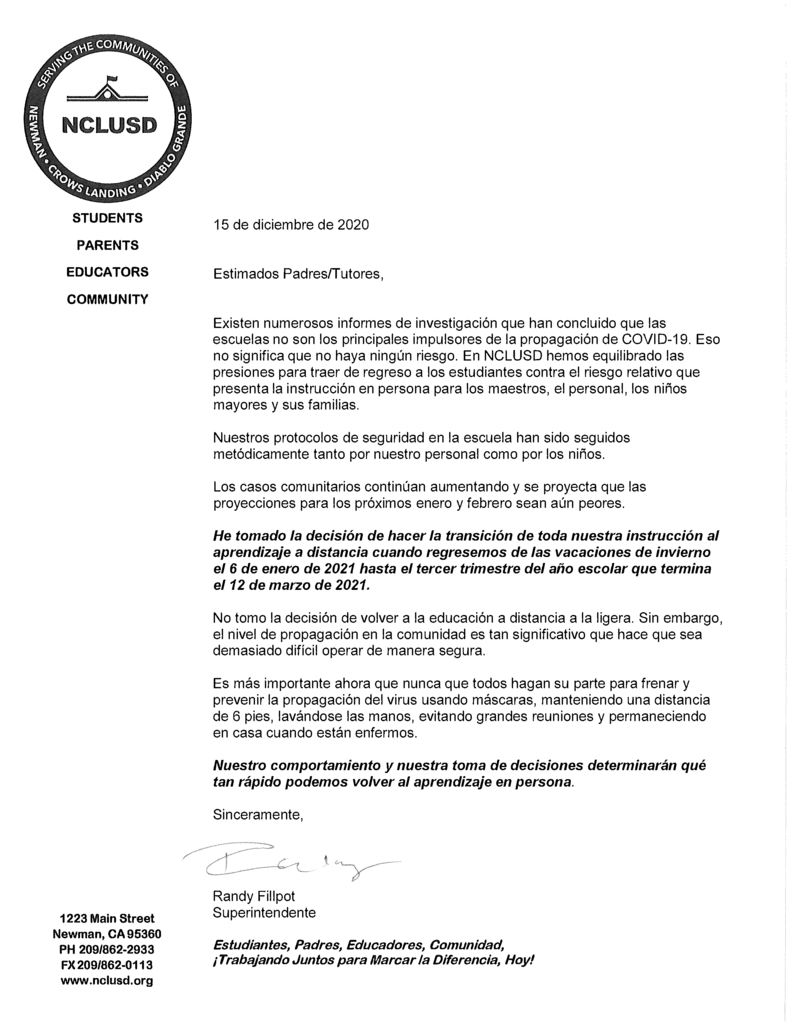 NCLUSD is offering meal kits for children ages 1-18 to ensure children in our community have food during Winter Break. Registration starts December 1, 8am. Pre-Order Here:
https://forms.gle/ASvjNxZXFrd1MiXk9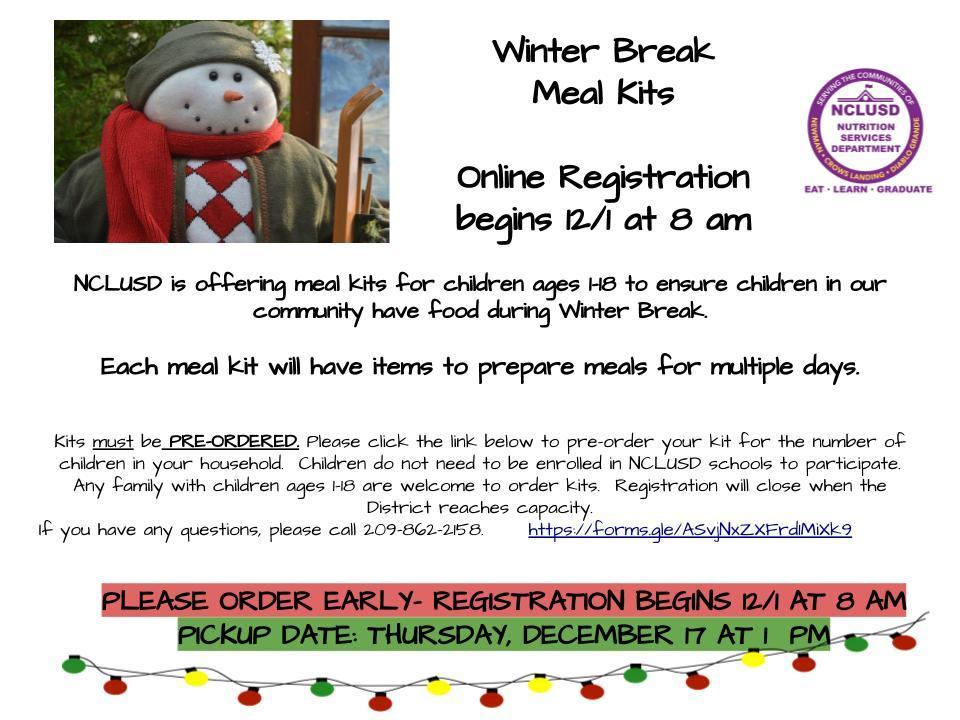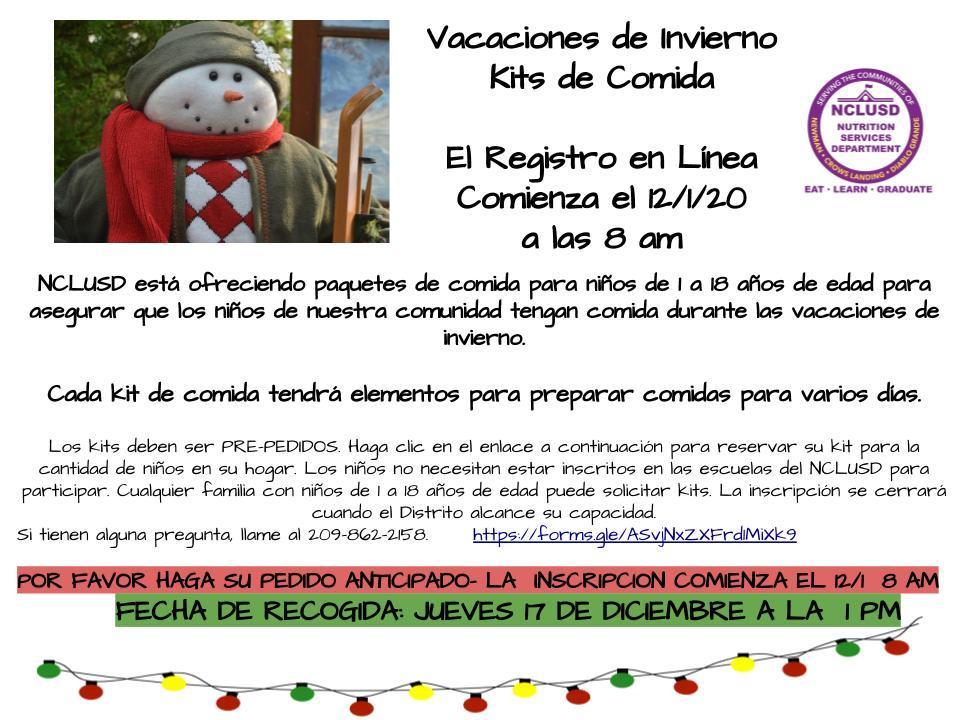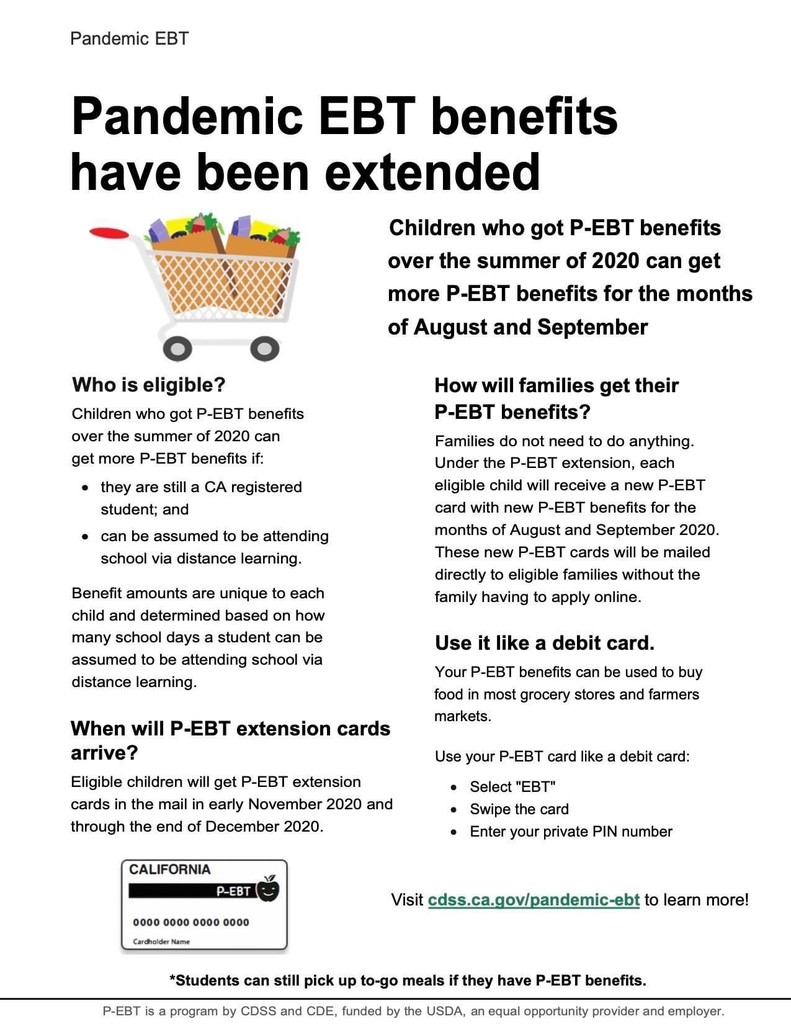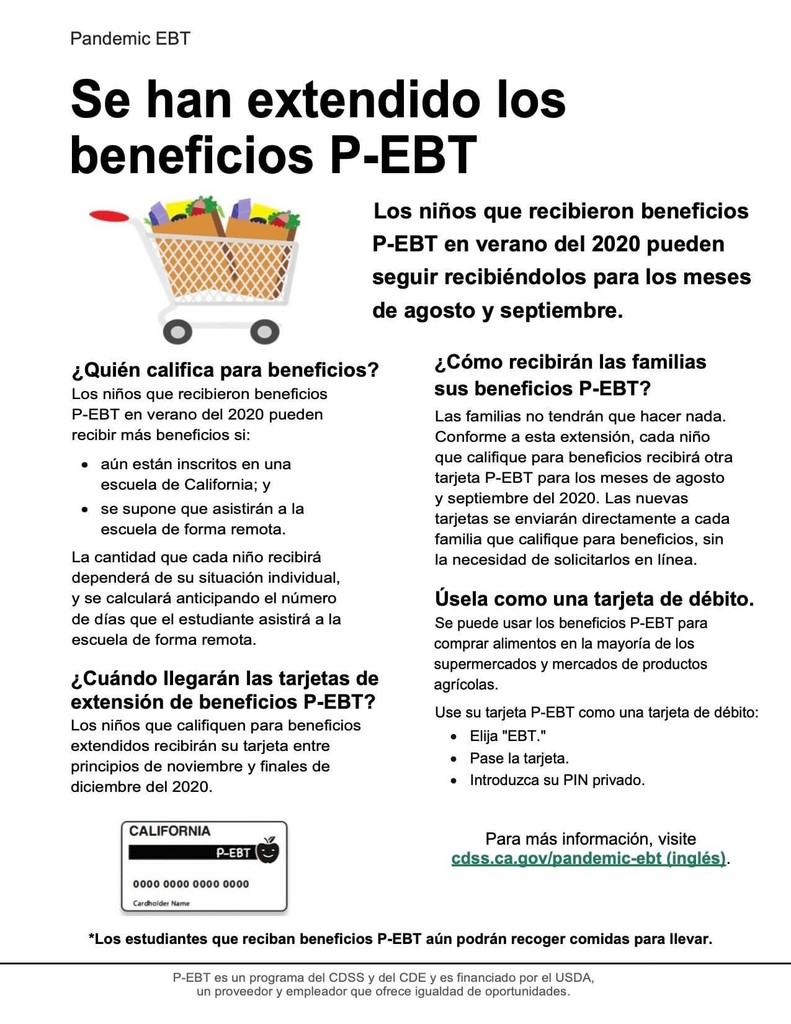 November lunch time distribution changes beginning November 2nd.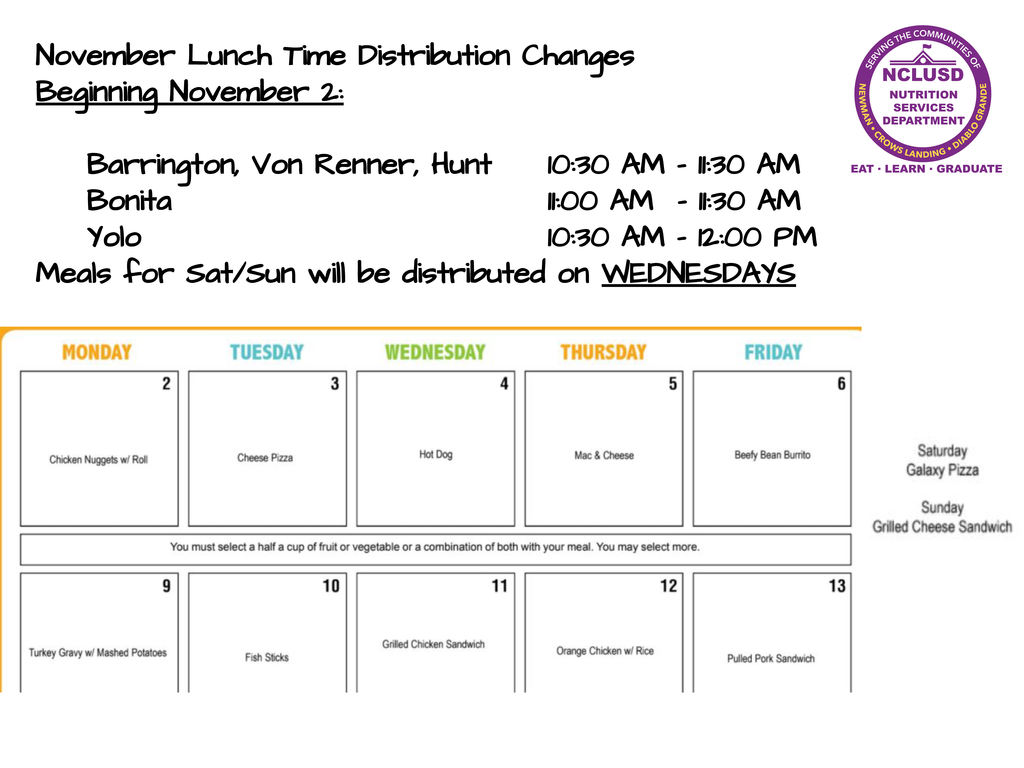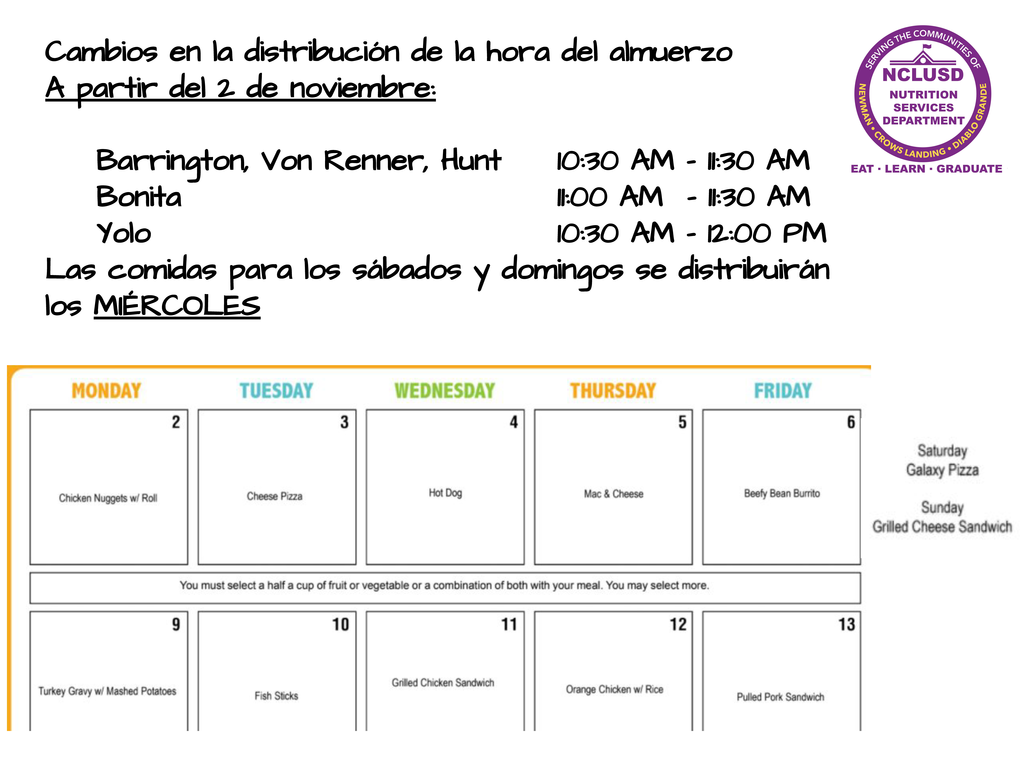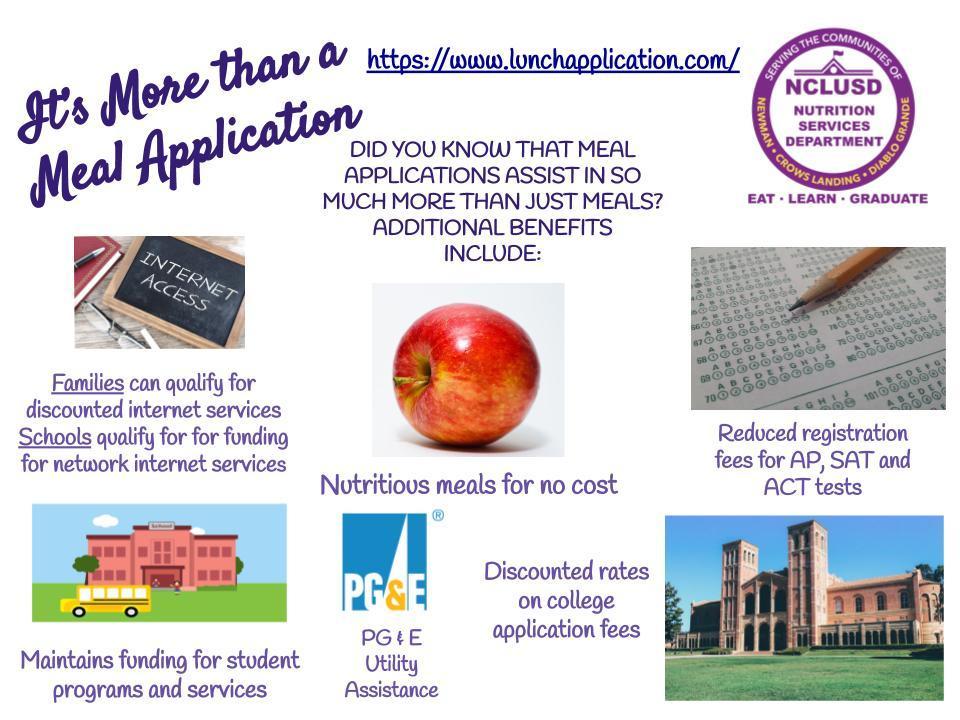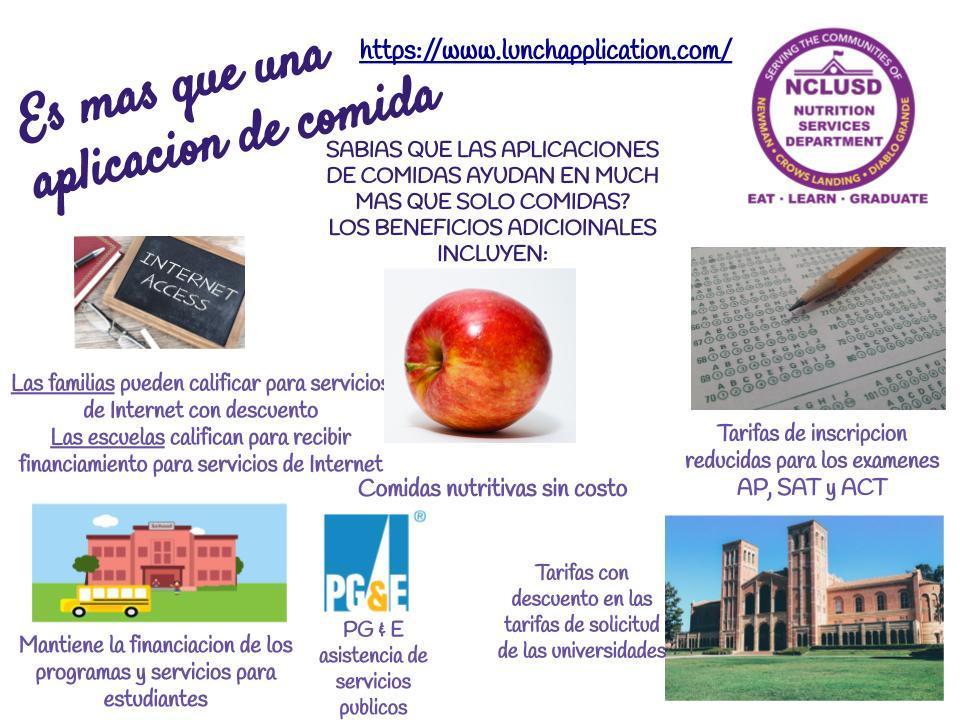 WHAT IS MEASURE X? Measure X is a general obligation (GO) bond measure on the November 3, 2020, presidential election ballot. If approved by 55% of District votes cast, it will result in an extension of the current tax rate to authorize $25.82 million to provide Newman-Crows Landing Unified School District with the financial resources to make safety improvements and better prepare students for careers in a changing world. In addition, Measure X may qualify the District for state matching funds, if the bond is approved by voters. Please read additional information on the NCLUSD Measure X Flyer below: NCLUSD Measure X Frequently Asked Questions- English NCLUSD Measure X Frequently Asked Questions- Spanish

Meal distribution schedule beginning September 1: Mon-Fri 11am-12pm at VonRenner, Hunt, Bonita, Barrington & Yolo. Diablo Grande please call 862-2158 to arrange meal delivery to your door. Free for all children ages 1-18 and includes breakfast, lunch and supper.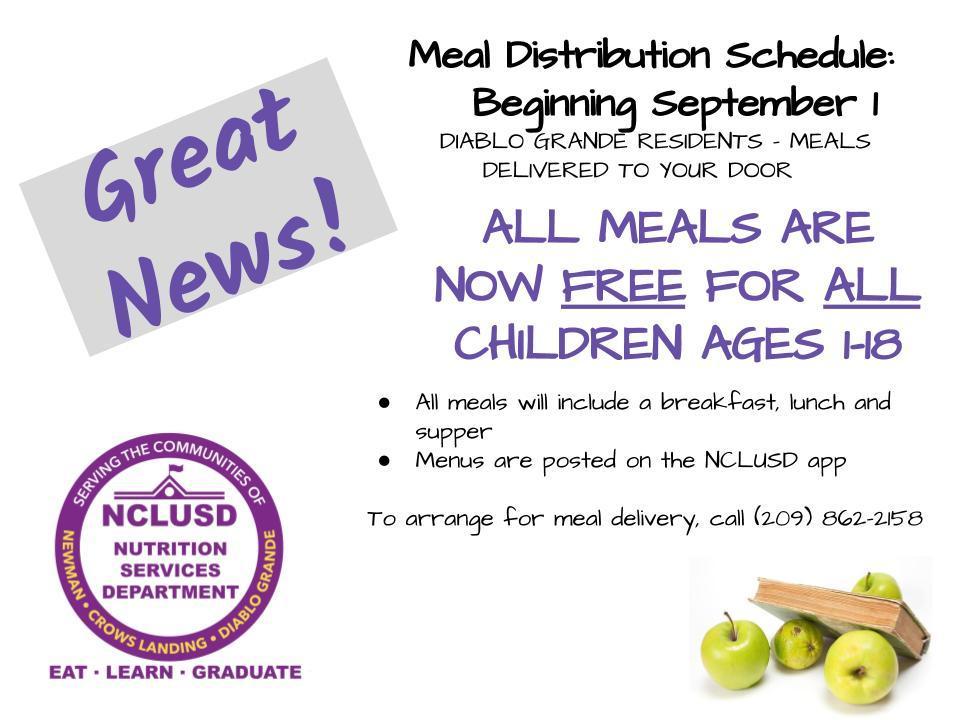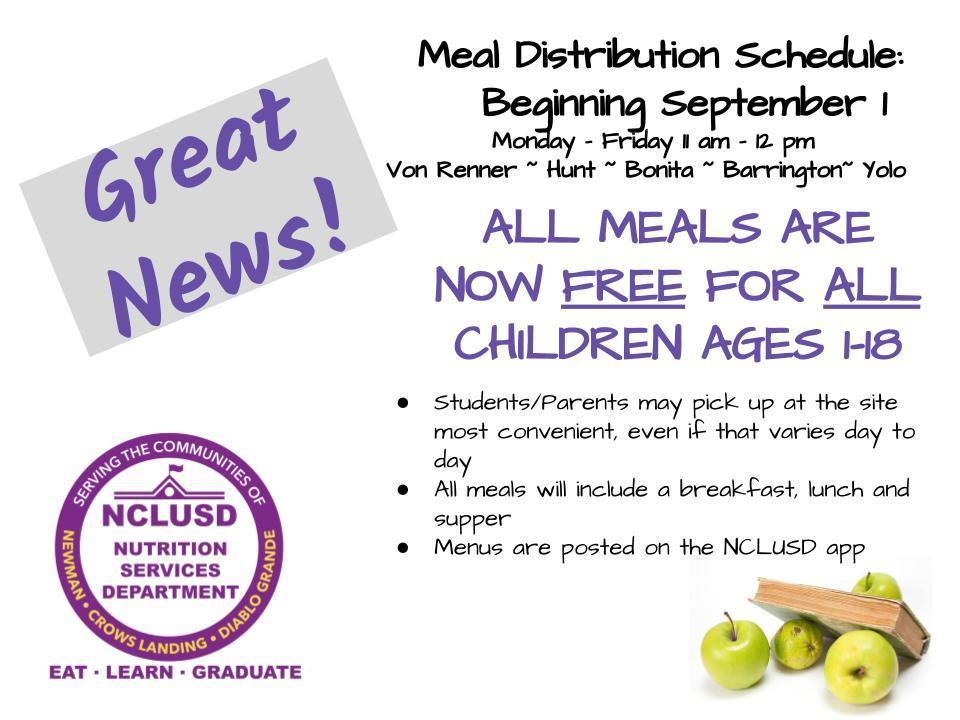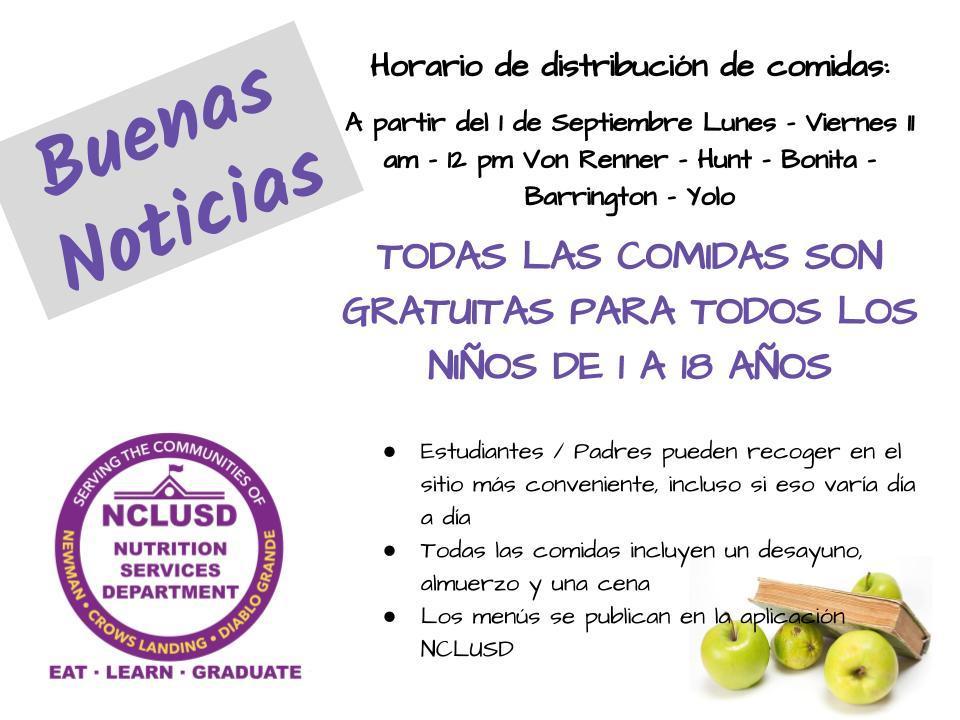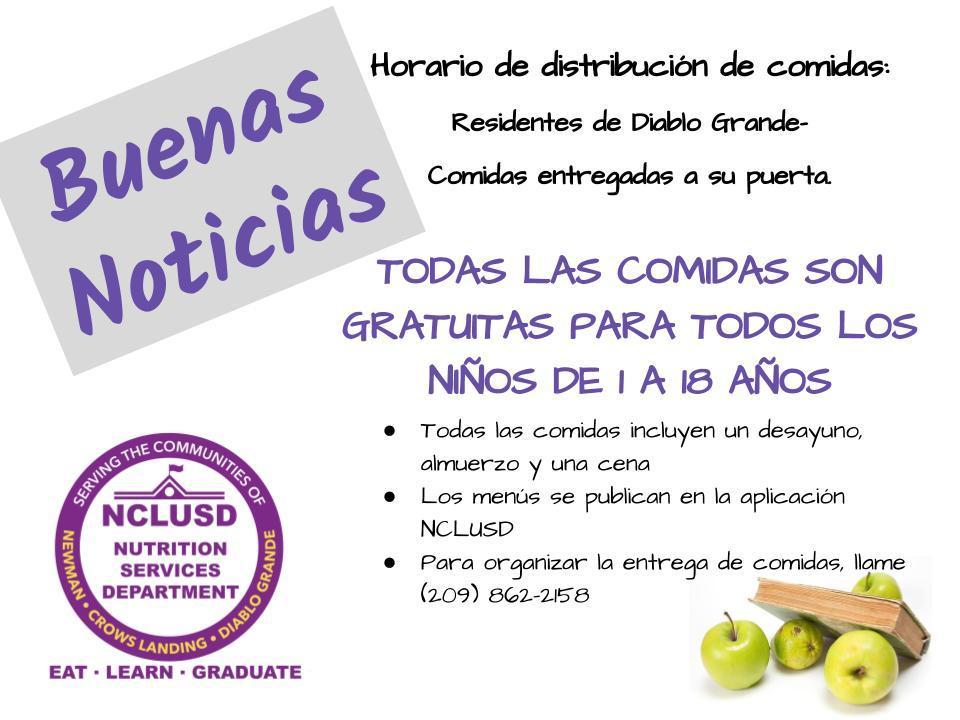 Von Renner's Book Give Away 5/28/20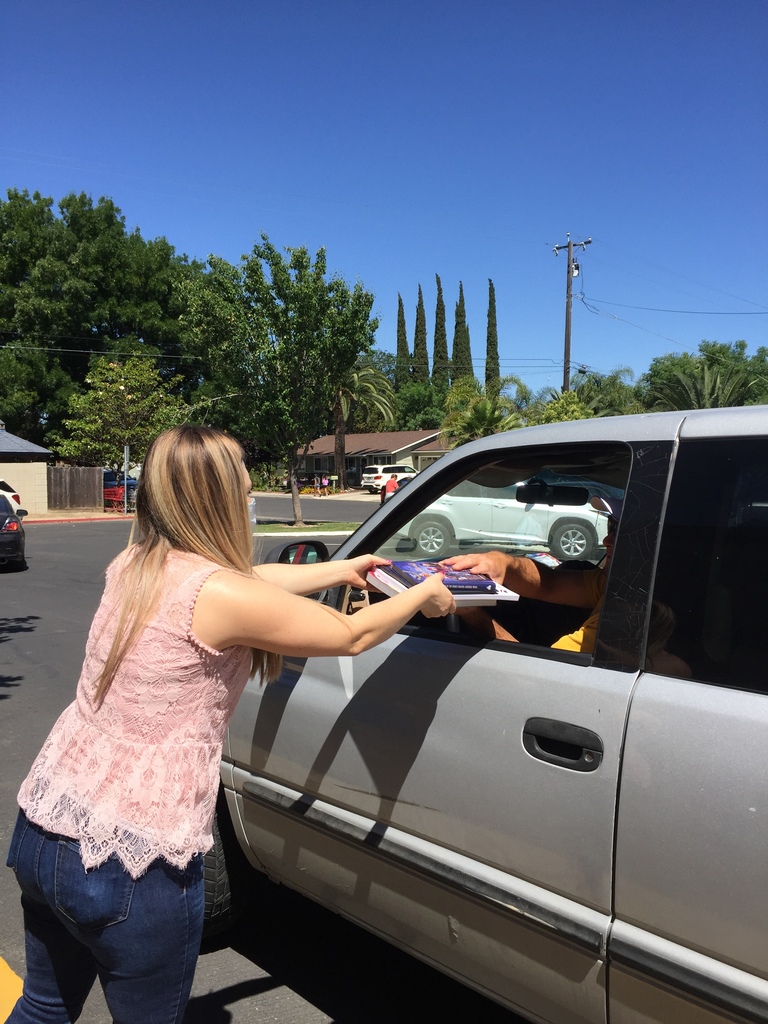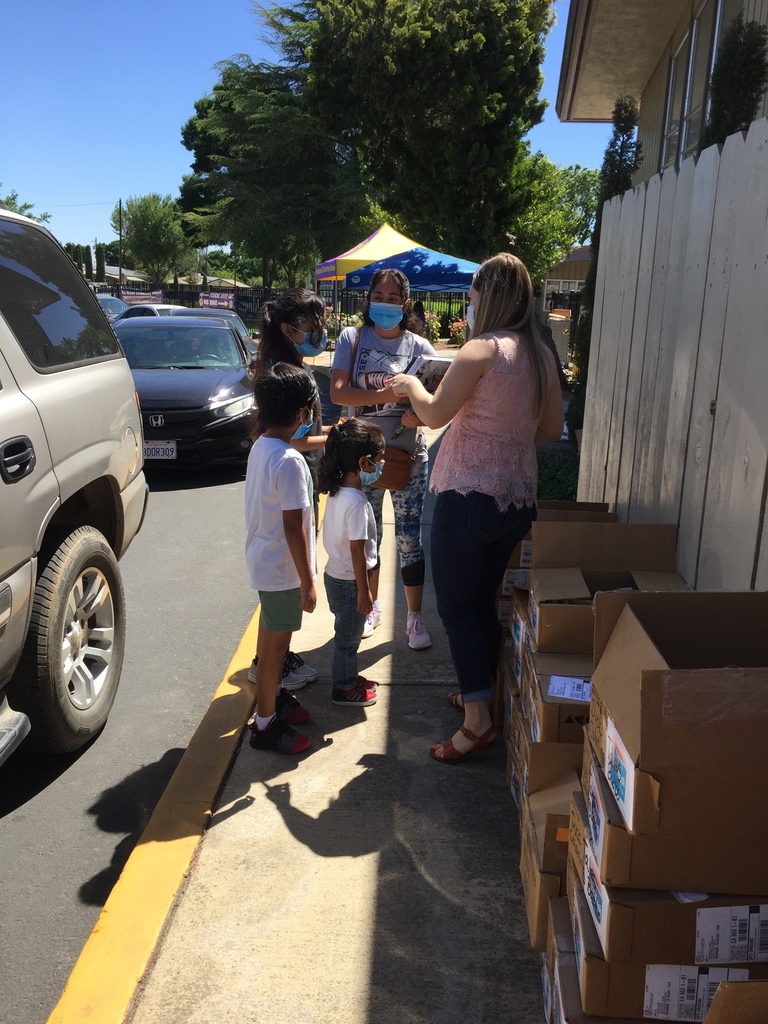 School may be out, but meals are still going! Summer meals will continue at Von Renner and Barrington Monday-Friday through June 30! Meals are served from 11am-12pm. Weekend meals will be provided on Fridays. Puede que la escuela termine, ¡pero las comidas aún se están sirviendo! ¡Las comidas de verano continuarán en Von Renner y Barrington de lunes a viernes hasta el 30 de junio! 11:00 am - 12:00 pm ¡Los fines de semana se proporcionarán comidas los viernes!

NCLUSD is proud to partner with the USDA and AG Link to provide Fresh Food Boxes to families. Boxes will be distributed each Friday, starting May 29 at Von Renner and Barrington from 11am-12pm. NCLUSD is committed to helping families through this difficule time. Boxes are available on a first-come, first-served basis to any family in the community. NCLUSD se enorgullece de asociarse con USDA y AG Link para proporcionar cajas de alimentos frescos a las familias. Las cajas se distribuirán cada viernes, a partir del 29 de mayo en Von Renner y Barrington de 11am-12pm. NCLUSD se compromete a ayudar a las families en este momento dificil. Las cajas están disponibles por orden de llegada para cualquier familia en la comunidad.
Parents, Von Renner is having a free book giveaway this Thursday. Everyone who comes and picks up a free lunch at Von Renner will also get a free book!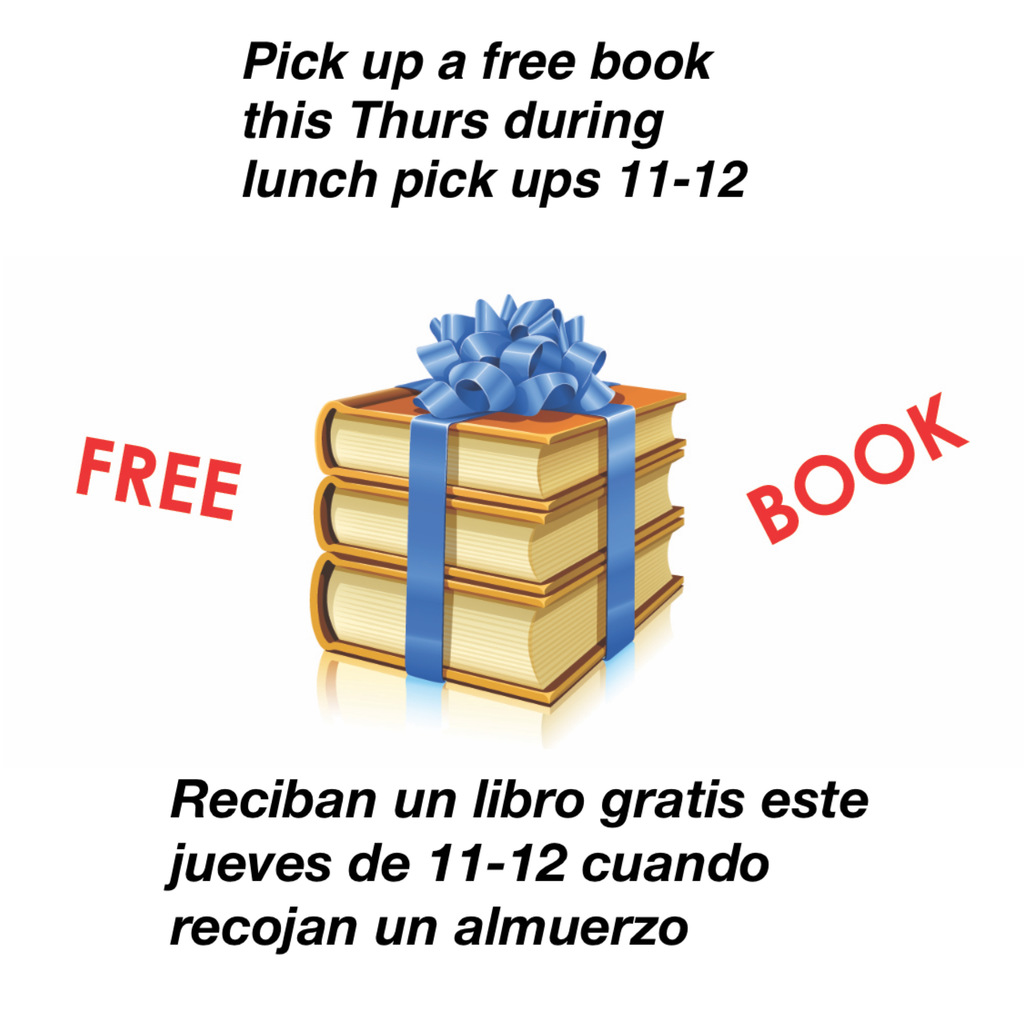 Our schools wouldn't be complete without you. Thank you to all our classified employees for the work you do!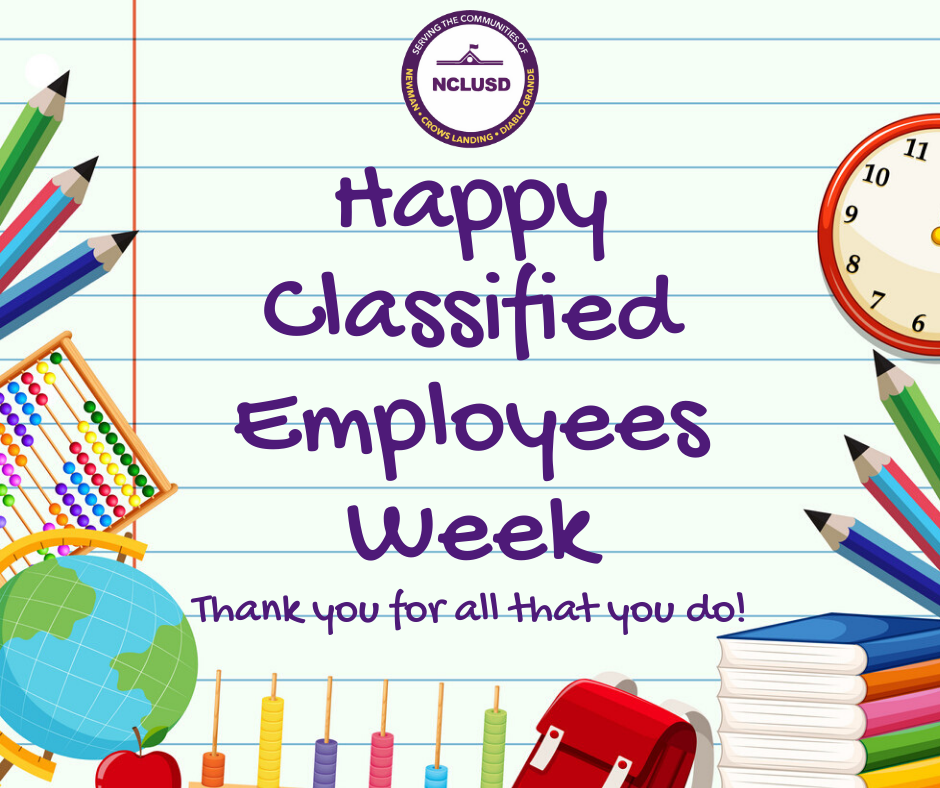 Good Morning NCLUSD! Don't ignore that rumbling in your tummies. Come grab your meals at Hurd Barrington Elementary or Von Renner Elementary from 11:00am-12:00pm. Bags include today's lunch, tonight's supper and tomorrow's breakfast, plus a fresh baked cookie to start your week off on a sweet note.